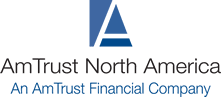 AmTrust
CERTIFIED PROGRAM
for
Contractor Insurance
This instant online insurance rate program is provides general liability coverage for artisan/trade contractors in the construction industry for both residential and commercial work.
Another contractor insurance program from AMTrust Financial Company.
View all acceptable contractors and subcontractors
---
PROGRAM HIGHLIGHTS
---
Low Down & Monthly Payments
Lapse in Coverage Accepted
New Ventures Accepted
Monthly Payment Plans
Occurrence Form
Rates Based on Payroll
Same Day Policy Number
Blanket Additional Insureds
---
AM BEST
A Rated (07/25/14)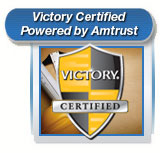 Compare All Preferred Contractors Insurance Company Risk Retention Group, LLC. Programs
Click Here
---
MAXIMUM LIMITS
---
$1,000,000 Per Occurrence
$2,000,000 General Aggregate
$2,000,000 Products/Completed Ops Aggregate
---
DEDUCTIBLES
---
$0 to $2,500
Standard Deductible is $1,000*
Discounts for Higher Deductibles
*Applies to property damage and bodily injury on a per claim basis.
CERTIFIED PROGRAM GUIDELINES
Premium Must be Below $15,000
$200,000 Maximum Annual Sub Costs
$1,500,000 Maximum Annual Gross Sales
No Loss Runs Required for Accounts up to $7,500 in Premium
New Construction in Tract Home Subdivisions of up to 15 Homes
Discounts for 100% Service/Repair Work for Residential/Commercial Projects
Owner/Officer Payroll is Only $12,000 Each and for Non-Clerical Owners Only
Employee Payroll Need Not Include Proprietors, Partners, Officers, Sales Only or Clerical
AMTRUST CERTIFIED PROGRAM
Definitions of Payroll and Explanation Subcontractor Costs
Owner/Officer Payroll

Includes proprietors, partners, and officers active in the business – except those that exclusively handle clerical duties. $12,000 minimum payroll for each owner. If all owners are clerical or sales then $12,000 is charged for one owner only (plus any employee payroll).

Employee Payroll

Includes payroll of employees (except excluded below), clean up workers, tradesmen, casual laborers, leased employees, and labor pool personnel.

Employee Payroll Does Not Include

Proprietors, partners, officers, sales only and clerical office employees.

Example 1 (Policy Period 1/1/13-1/1/14)

---

2 owners – 1 sales/clerical and 1 in field is $12,000 minimum for active owner 2 employees – both working their trade in the field paid $43,000. Total payroll used in this submission – $55,000.

 

Example 2 (Policy Period 1/1/13-1/1/14)

---

1 owner – 1 sales/clerical is $12,000 minimum (must have a $12,000 charge for at least 1 owner as minimum for owners regardless of duties!) 1 employee – Employee is working their trade in the field paid $18,000. Total payroll used in this submission – $30,000.
Explanation of Subcontractor Costs
The total annual cost of subcontractor payments and the operations performed by the subcontractors for the applicant (ie: painting, flooring etc) must be reported. All subcontractors must name the applicant as an additional insured (AI) on the subcontractor's policies and provide a Certificate showing limits of insurance at least equal to or greater than the limits on this policy.
CERTIFIED PROGRAM
TRADE CONTRACTORS WELCOME
Over 50 Subcontractor Classes Accepted
Air Conditioning
Alarms & Security Systems – Res. & Comm.
Appliance Installation – Commercial
Appliance Installation – Household (residential)appliances.
Carpentry – Commercial
Carpentry – Handyman
Carpentry – Interior – Finish carpentry
Carpentry – Residential
Carpet-Upholstery Cleaning
Ceiling/Wall Installation
Chimney Cleaning
Communication Equipment Installation
Concrete Construction
Conduit Construction
Debris Removal – Construction Site
Door/Millwork Installation
Drilling – Water
Driveway/Sidewalk Paving
Drywall – Residential service and new commercial
Drywall – New Residential
Electrical – Within Buildings
Electrical Apparatus – Outside Buildings
Excavation – Max. depth 12 ft.
Fence Erection
Floor Covering – No Tile
Grading – Snow removal ok.

Heat/AC no LPG – Sales, installation, service or repair
House Furnishing Installation – Residential Only
Insulation Work, Mineral – Excluding Asbestos
Insulation Work, Organic – Excluding Asbestos
Insulation Work, Plastic – Excluding Asbestos
Janitorial – Commercial Offices Only
Landscape Maintenance & Gardening – Basic landscape/lawn care service, over-the-counter fertilizer/weed control ok
Masonry – No retaining walls over 6 BUT perimeter wall over 6 feet ok
Metal Erection – Decorative – Interior, non-structural work only
Paint Exterior (3 stories & Under)
Paint Interior – NO exterior work
Paperhanging
Plumbing Commercial – No fire sprinklers or steam boiler work
Plumbing Residential – NO New Residential
Prefabricated Building Erection – Light, non-habitational. NO commercial retail usage.
Refrigeration Equipment Installation/Service
Satellite Dish Installation – Service or repair – NO work above 3 stories
Septic Tank Cleaning – No RV work. NO work below 12 feet. Cleaning of restaurant grease traps ok.
Septic Tank Installation – Commercial No RV, blasting or work below 12 feet.
Sewer Mains Construction – No work below 12 feet. NO blasting.
Siding and Gutter Installation
Sign Painting – No sign erection or work over 2 stories. Only 100% Service/Repair and/or Commercial risks permitted in this class.
Tile/Stone Installation – Tile, Stone, Marble, Mosaic or Terrazzo Work
Water Mains Construction
Window Cleaning
Window Decorating – commercial
CERTIFIED PROGRAM QUOTE & BIND PROCESS
Our user-friendly online system allows you to quote and apply all in one place. Your application and policy offer will be emailed to you using Adobe EchoSign.
EchoSign is the easiest online signing experience in the industry – so you'll get your policy bound quickly. You'll receive an email with a link to your policy offer which is loaded into a web browser, so no downloads or software installations are needed! Then, review and e-sign instantly online or offline with a mouse, stylus or by typing your name. If you'd prefer, we can still use the good'ol fashioned print and fax!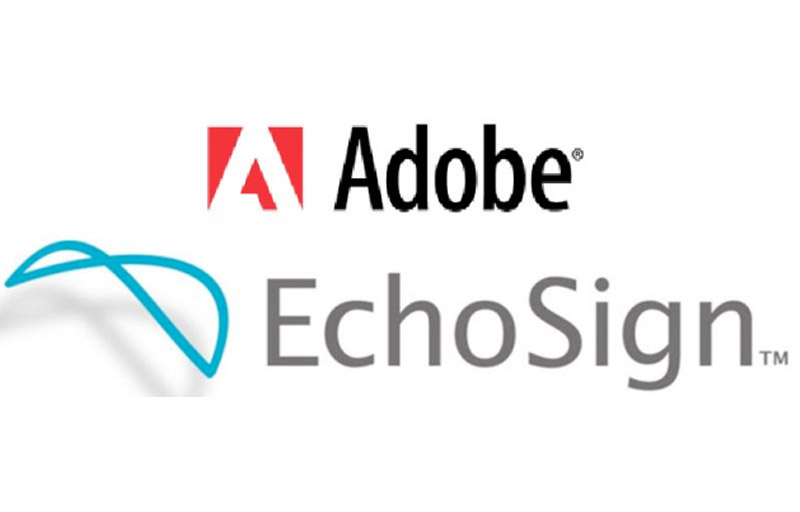 CERTIFIED PROGRAM ARTICLES & UPDATES
No Results Found
The page you requested could not be found. Try refining your search, or use the navigation above to locate the post.